SHAKTI DANCE® FOUNDING CREATOR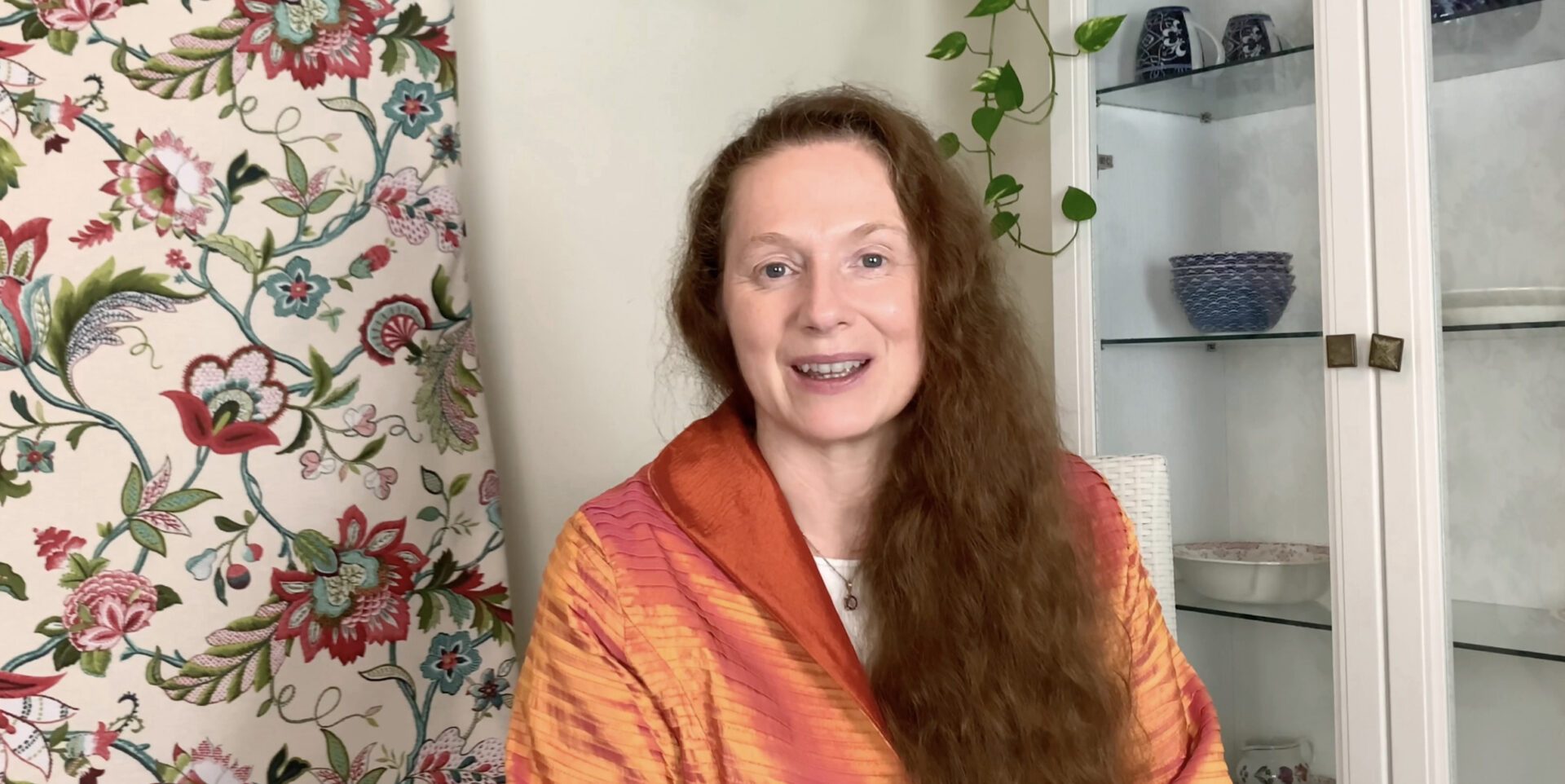 Experience and Expertise:
I am a British-born dancer and the Originator of Shakti Dance® ~ The Yoga of Dance, currently residing in Italy. With a lifelong dedication to movement and self-expression, I have extensively trained in various styles of yoga and meditation since 1987. As a certified Yoga Alliance/ E-RYT 500 Kundalini Yoga Lead Teacher Trainer and Meditative Healer, I have honed my expertise in facilitating transformative experiences through movement and awareness.
Besides yoga, my journey has been enriched by the wisdom of Sufism, Theravadha Buddhism, Tai Chi, Qi Gong, and a diverse range of dance and movement practices. It is within the practice of Shakti Dance® that I have found the convergence and synthesis of these influences, creating a unique and empowering approach to embodied spiritual practice. Shakti Dance® combines movement, breath, and sound with awareness, attuning individuals to the harmonic resonance of the Earth and its Seasons, aligning them with vital energy.
Having studied Naturopathy in Germany and graduated as an Art and English School-Teacher from the Goethe University, Frankfurt, I possess a solid foundation for my work. In 2005, I developed and wrote the comprehensive Curriculum & Manual for the Shakti Dance® Teacher Training Program, which, over the last 18 years, has  been successfully delivered to thousands of aspiring teachers Worldwide.
In my role as the CEO of the Shakti Dance Academy, I have trained and mentored numerous Shakti Dance® Teachers globally, nurturing their growth and facilitating the spread of this transformative practice. I am also proud to lead a talented team of Teacher Trainers, ensuring the highest standards of instruction and maintaining the integrity of Shakti Dance®.
Beyond dance, I am a passionate composer and singer, having released six albums to date. These musical offerings, including mantra-infused tracks, beautifully complement the Shakti Dance® experience, enriching the practice with sonic vibrations and spiritual resonance. My albums to date are: "Shakti Lila",  "Merging", "Swara Rasa", "Waves of Grace", "Swaha" & "Release".
My journey as a woman and a mother has been deeply intertwined with the exploration of spontaneous playfulness and spiritual practice. Through this personal exploration, I have discovered a wellspring of self-sustenance and empowerment that I aim to share with others. I believe that art can be a yogic technology, harmoniously combining dance, breath, and song with awareness for the vital expression of peaceful Presence.
My most recent development in the field of Shakti Dance embodies qualities of Celtic nature archetypes in relation to the qualities of the Seasons in the form of transformative 'Rituals to Regenerate the Earth', enabling people to experience a sense of inter-being and belonging with the natural world. Alongside my wealth of practical experience and qualification, my current focus is on dedicating the practice of Shakti Dance®, to environmental sustainability.
Through Shakti Dance® 'Rituals to Regenerate the Earth' I aim to inspire and empower individuals to connect with their inner resources and catalyze positive change. These Regenerative Rituals can cultivate a deeper connection to ourselves, each other, and the planet, fostering a harmonious and sustainable future.
Calendar of activities with
Sara Avtar