SHAKTI DANCE® FOUNDING CREATOR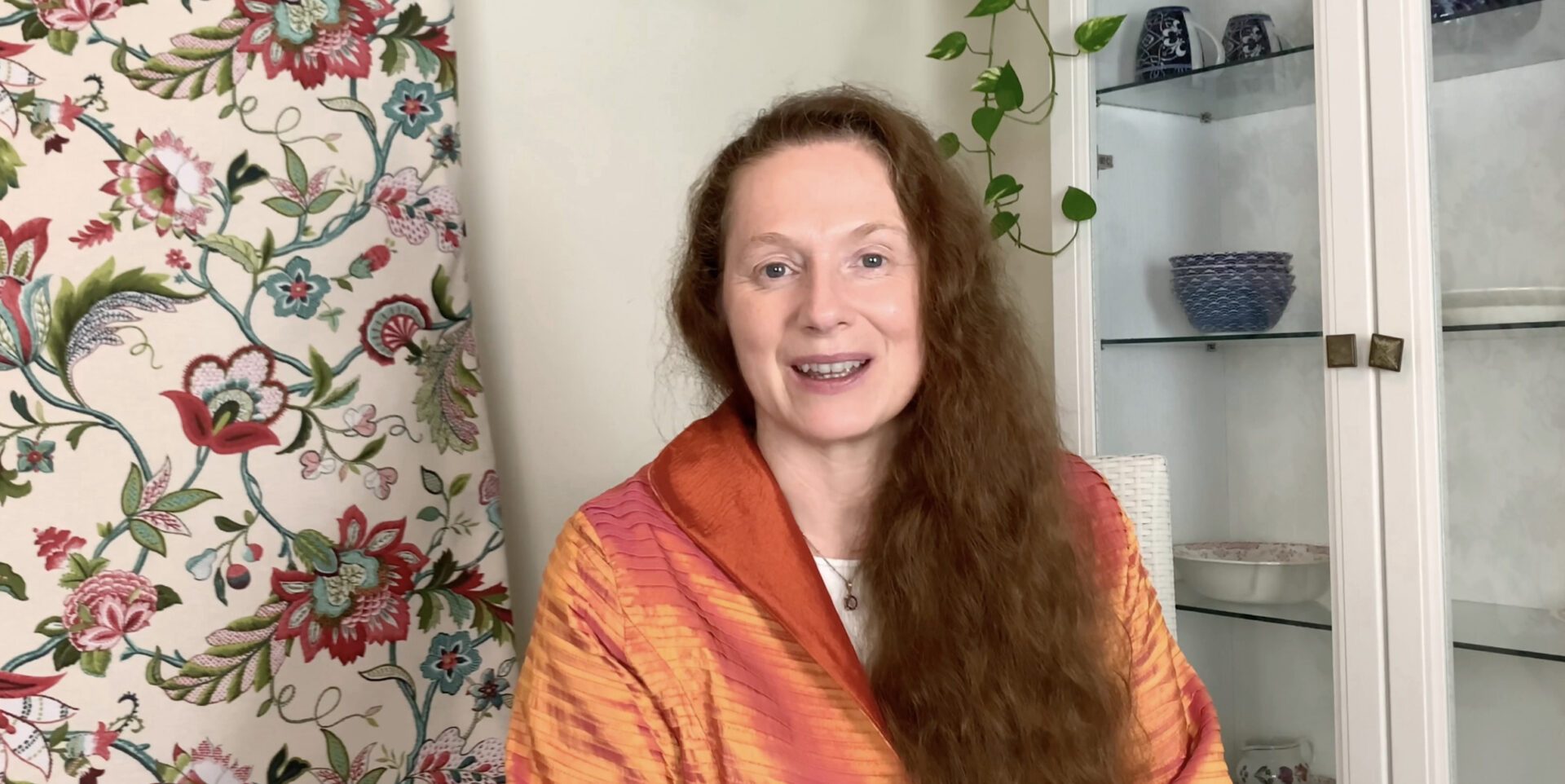 British born in Edinburgh, educated in London and qualified in Germany, Sara Avtar currently lives in Italy. She is a life-long dancer and Originator of Shakti Dance® ~ The Yoga of Dance. Since 1987, Sara Avtar has practiced and trained in various styles of yoga and meditation, certifying as a KRI Kundalini Yoga Level 1 & Level 2 Lead Teacher Trainer and Sat Nam Rasayan Healer. With over 30 years of teaching experience, she is a registered Yoga Alliance Teacher Trainer / E-RYT 500. Sara Avtar is also Mother, recording artist and CEO of the Shakti Dance Academy. Over the last 15 years she has trained hundreds of Shakti Dance® Teachers and a talented team of Teacher Trainers all over the globe.
Having lived through many challenges, Sara Avtar has found Self-support and empowerment as a woman and mother through the creativity and healing she sources from her spiritual practice and spontaneous playfulness. She shares this inner resource with others, transforming art into yogic technology, combining harmoniously dance, breath and song with awareness, for the vital expression of peaceful Presence. 
The practice of Shakti Dance® evolved from Sara Avtar's lifelong inspiration of movement and her experience as a teacher and healer. It developed not as the result of a contrived intention, but rather blossomed as an organic synthesis over many years. An awakened kundalini experience in her early twenties opened Sara Avtar up for the synchronistic guidance of Shakti's natural undulating and spiral flow. This then prompted the emergence of prototypes of the practise in the early 1990's, which subsequently coalesced as "Shakti Dance®"in 2001. Over the last 20 years, Sara Avtar has continued to progressively systemise and further evolve the practice of Shakti Dance®. 
Along the way, her inspiration has been sourced from Kundalini Yoga, Sat Nam Rasayan Meditative Healing, Sufism, Theravadha Buddhism, Tai Chi, Qi Gong and her training in an array of different dance and movement styles. Singing and dancing with Lex van Someren from 1998 – 2007, in his stage productions of 'Dream Journey for the Soul' in South Germany, definitively gave wings to the unfolding Spirit of Shakti.
Her methodology for the Shakti Dance® Teacher Training Program unfolded while studying Naturopathy in Germany, and through her training as an Art and English School-Teacher at the Goethe University, Frankfurt. In 2001, she compiled the original Italian Kundalini Yoga Teacher Training Manual for the first KRI Training Programs she organised in Italy. This was a foundational experience for then creating and writing the Curriculum & Manual for the Shakti Dance® Teacher Training Program, first launched in 2005.   
Sara Avtar transmits the practice of Shakti Dance® with inspiration and insight, facilitating an embodied experience of its fluid, nurturing depth. Her teaching helps connect the practitioner to Source, enhancing the expression of unique personal potential, holding space for deep release and sustaining the much-needed unfolding into wholeness, for planetary harmony. 
Sara Avtar is also gifted with a healing singing voice, which she shares with the warmth of soulful Celtic Blues and angelic choral harmonies. She has released six albums to date, with mantra-music for Shakti Dance®: "Shakti Lila",  "Merging", "Swara Rasa", "Waves of Grace", "Swaha" & "Release".
She regularly teaches throughout Europe, co-teaching in all the Shakti Dance® Teacher Training Programs, as well as in Kundalini Yoga Trainings. In supportive collaboration with other Shakti Dance® Teachers, Sara Avtar has developed an array of Online Courses available here.
Note:
"The intention of Shakti Dance® is to facilitate a coherency of universal spiritual principles and values for transparency of conduct in all areas of daily life. While acknowledging the effectiveness of Kundalini Yoga practices, I and the Shakti Dance® teaching collective in no way condone the abusive or corrupt actions committed by Yogi Bhajan. We are committed to acting with fairness and respect and to finding wholesome and undogmatic ways to practice yoga, while supporting the survivors of this or any other context. Our intention is to facilitate their healing and safeguard against dysfunctional attitudes and conditions that could continue to render people or our Earth vulnerable to abuse." ~ Sara Avtar
Calendar of activities with
Sara Avtar