Description
Goddess Kali - the most powerful form of Shakti ~ Power of transformation and absolute LOVE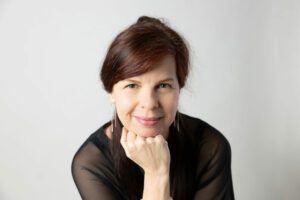 Kali is like a mad storm, a typhoon, or a wildfire who, while in her furious crusade, does not spare anybody. She is a force of nature where her actions or motives are mystified as they defy reasons and explanations.
Kali is the compassionate Mother in Her fierce aspect. Her wrath, which destroys negative tendencies, is limitless and so too is Her Love. For Her sincere devotees, Kali is the most loving and protective aspect of the Divine.
Kali is the destroyer of evil forces. Despite appearances, she is the Divine Mother whose essence is Divine Love. She is the most powerful form of Shakti; the primordial cosmic female energy that moves through the entire universe.
It is an energy that is creative and sustaining, as well as destructive. Kali's Shakti energy destroys evil in order to protect the innocent. She is seen as the divine protector and the one who bestows moksha, or liberation by destroying the ego.
More than any other Goddess Kali has the power to free you from what keeps you stuck, when we open to her, she becomes the mother, the teacher, the protector. Surrender fully to her healing powers, and let her bring you back cleansed, transformed, the whole'.
Tuning into KALI SHAKTI during the practice of Shakti Dance®, can greatly enhance the experience of liberation, emotional transformation, lightness and harmony in all aspects of our life:
Aligning with inner flow, allowing to feel the moment in pure presence
In a slow natural rhythm breathing to an accelerated vital movement
Opening creative flow of prana in vital channels
Attuning to Kali's natural power of transformation
Attunement to the nature of the element of FIRE
Experiencing perception when the mind is cleansed and rests in pure awareness
Harmonious radiance with your life force