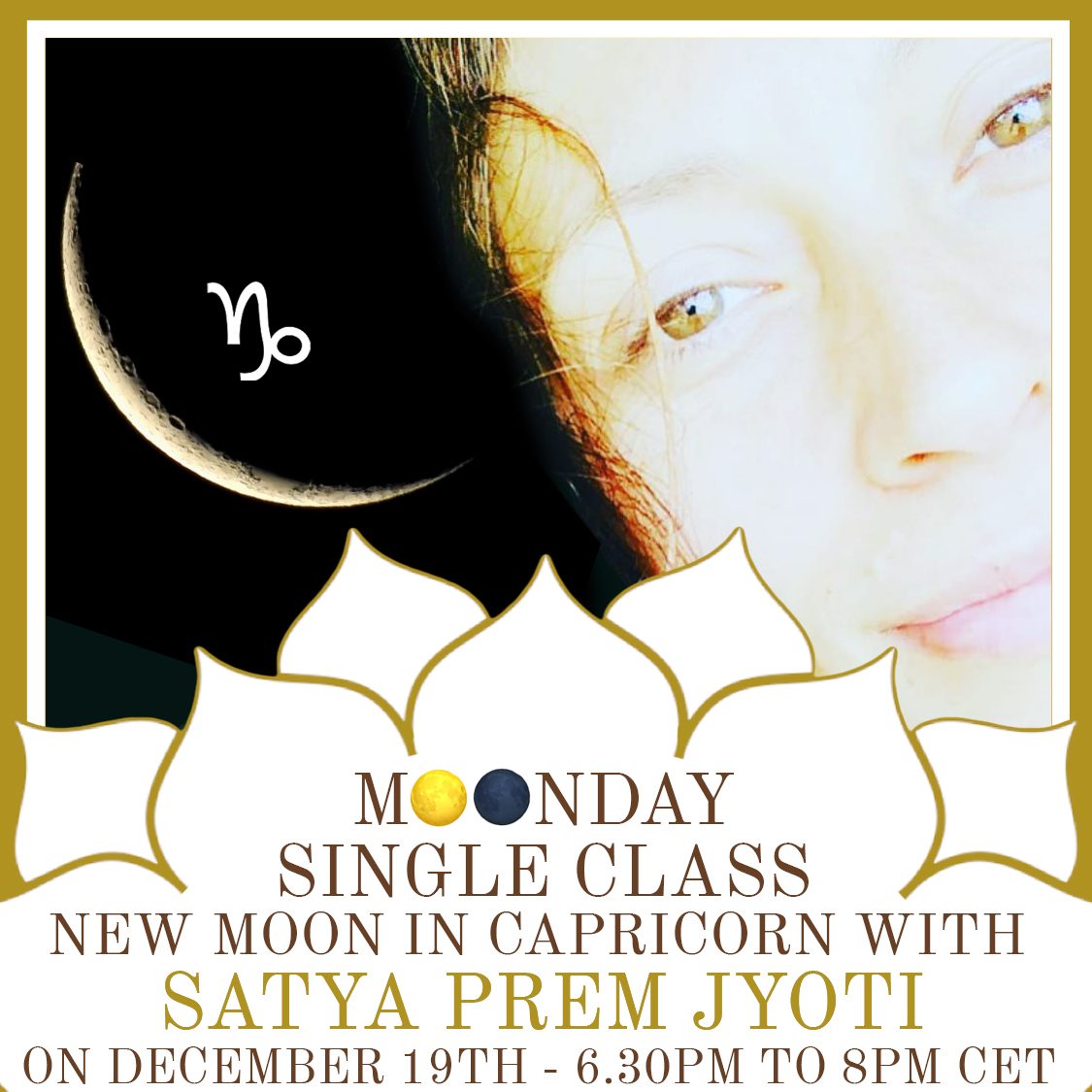 Shakti Dance Mo(o)nday – New Moon in Capricorn
Welcome to the last New Moon of the year, the new moon in the sign of Capricorn. As the word itself says this sign is represented by the corn of the goat, the cornucopia, an ancient symbol of abundance and success.
This new moon gifts us with the great opportunity to bring the visions and the enthusiasm of Sagittarius into the matter. She connects us with the laws of time and the limitations of the 3D world the realm of Saturn, the ruler of this sign. 
So let's prepare to slow down and embody the perseverance, wisdom, and determination to achieve our goals. It's a time to plan, in a very detailed and structured way our upcoming steps toward what we want to manifest in the next year. This new moon is also connected with the Solstice, a very powerful and sacred time in the wheel of the year, where we celebrate the victory of the Sun, the inner sacred Christic Light and the promise of the continuity of Life. a time of great celebration and gratitude!
You are very welcome to join our next Shakti Dance session on MOOnday 19th December, and experience this nurturing fusion between yoga dance and astrology where we will set the intention to become able to give shape to our visions, manifest our wishes and transform the sense of limitation of the matter into a powerful ally.