SHAKTI DANCE® LEVEL ONE ~ Teacher Training Program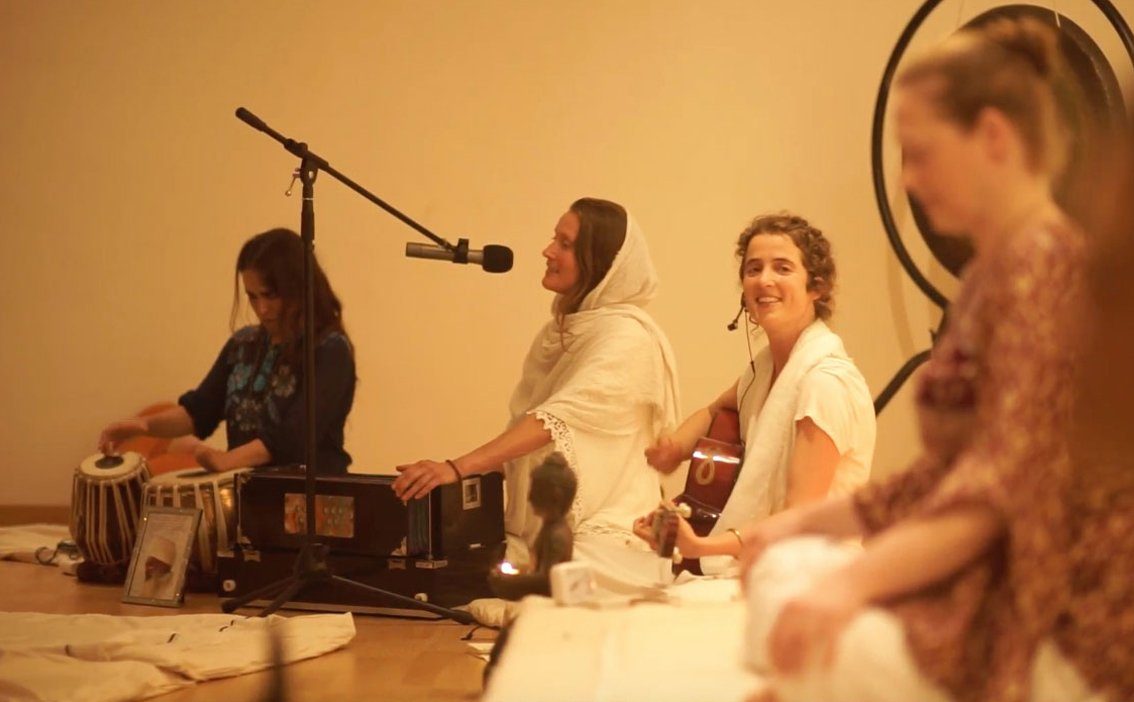 LEVEL 1 ~ Teacher Training Program
This Training Program culminates in the certification as an Instructor of Shakti Dance® Classes or workshops of 1-3 hours.
Training Hours:
✨24 days of 180 classroom hours,
✨25 hours of early morning practice (sadhana)
✨45 hours of personal study (reading and practicing the techniques at home)
– a total of 250 hours.
Duration:
Depending on whether the modules are in a more or less intensive format, the duration of the training is over a period of between six months to a year.
Trainers:
Sara Avtar, the founding creator, generally teaches on all Level 1 Teacher Trainings in collaboration with other Shakti Dance Teacher Trainers who have been trained by her.
About the Level 1 Teacher Training Program:
Vitality • Radiance • Awakening • Soul Expression
An academically extensive, while deep, and beautifully transformative training awaits you. The program has been developed to directly embody all theory experientially. You will learn to practice and teach a unique entwinement of yoga and dance. Embodying the teachings and healing through movement, you will be energised, your mind awakened and spirit elevated, as you merge with the life force and give expression to your soul impulse…
You will learn different yogic techniques and dance-styles and how they are interwoven and sequenced, according to their qualities and energy levels – as 'tools' to stimulate and rebalance the pranic flow in mind and body.
The System of Shakti Dance®
illumines a delicate synergy of practice with mindfulness, synchronised to mantra:
✨ Cyclic Flowing Asanas,
✨ Rhythmic Breathing,
✨ Energising Dance Exercises,
✨ Free Dance,
✨ Relaxation,
✨ Mantra Movement Meditations, and
✨ Silent Meditation.
The resultant tapestry induces a unique space of consciousness – a relaxed atmosphere of 'harmonious attunement', characteristic to Shakti Dance®. This subtle space releases blockages and deep conditioning, inducing inner healing and awakening. It opens us up to our core vibration, cascading into free dance and the expressive fullness of aware Being.
Learning to Practice and Teach Shakti Dance®
opens up a vibrant source of creativity, expanding your physical, mental and spiritual capacity. This transformational process lends form and expression to each teacher's unique gifts. Regular practice releases old patterns, realigning you to your natural state. It expands horizons for clarity of purpose, facilitating the realisation of your soul potential. As a Shakti Dance® Teacher, in elevating you are elevated! When you share your innate gifts, your caring contribution nourishes the Sacred in our world, sustaining greater harmony and abundance for all.
Shakti Dance®, the 'Yoga of Dance' embodies insights drawn from:
🐚 Yogic Philosophy,
🐚 Kundalini Yoga,
🐚 Sikhism
🐚 Sufism,
🐚 Buddhism,
🐚 Advaita Vedanta,
🐚 Tai Chi,
🐚 Qi Gong and
🐚 Different Dance & Movement Styles.
The discipline was developed by Sara Avtar, with the intention of expanding awareness to unfold and express our soul potential in daily life for the harmony of the whole.
Shakti Dance Level 1 Teacher Training Preview:
The Curriculum of the Shakti Dance® Level 1 Teacher Training includes:
Physical Body ~ Lakshmi: Radiant Embodiment
Principles of Harmonious Movement ~ Bandhas ~ 5 Elements & Postural Alignment ~ Rhythmic Breath ~ Dynamic Cyclic Asanas ~ Sequencing Movement & Graceful Flow
Energy Body ~ Kali: Transformational Release
Systems of Yogic Anatomy: Vayus, Chakras, Nadis, Meridians, Rasas ~ Frequency & Electromagnetism ~ Pranayama in Motion ~ Different Qualities of Dance
Mental Body ~ Saraswati: Creative Consciousness & Geometry of Mergence 
Aspects of Mind ~ Meditation ~ Focus & Mindfulness in Motion ~ Influence of Mantras, Mudras, Musical Rhythm and Sacred Geometry ~ Celestial Communications ~ Mantric Choreographies
Yogic Philosophy


Patanjali ~ Vedanta ~ Samkhya ~ Bhakti Tradition
Hindu Mythology


Shiva & Shakti ~ Three Principle Gods & Goddesses
Methodology


Dynamic Structure of the 8 Phases of a Class
Development & Growth as a Teacher


Acquistion of Techniques ~ Integration of Effects of Practice ~ Role & Expression of a Teacher