Saraswati is the Creatrix of all Life. She is the womb of creation – the energy of regeneration and rebirth. Saraswati is the primal sound current – the pranic life-force unfolding organically in geometrical self-repeating patterns. In her subtle vibration she harbours the innate wisdom underlying nature's laws, governing the harmonious proportions of waves – be they sound, music, spatial geometry, or rhythmic movement. Practicing this Saraswati Series will help renew you as an instrument for original creative impulse! The organic, breath-related Shakti Standing Exercises increase flexibility, fluidity, core strength and graceful movement, while liberating the pranic flow for increased health, invigoration and vibrance. Rhythmically intertwining this physical practice with soulful mantras by Saravtar, specifically tuned to the frequency of Saraswati, you activate the essential wisdom harboured in this entwined current to pulsate and manifest through you – with harmonious vibrance! For best results, practice this series daily for 40-days!
Video format is not supported, use Youtube video or MP4 format.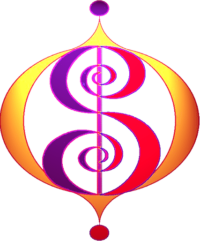 Login
Accessing this course requires a login. Please enter your credentials below!